Sąspowska Wschodnia Cave
The cave is located next to Sąspowska Zachodnia Cave, on the northern slope of the valley, above contemporary karst spring of the Sąspówka, 18 m above the bottom of the valley. Sąspowska Wschodnia has the form of a 12-meter long corridor, 3 meters wide, which ends with a fissure opening onto the surface.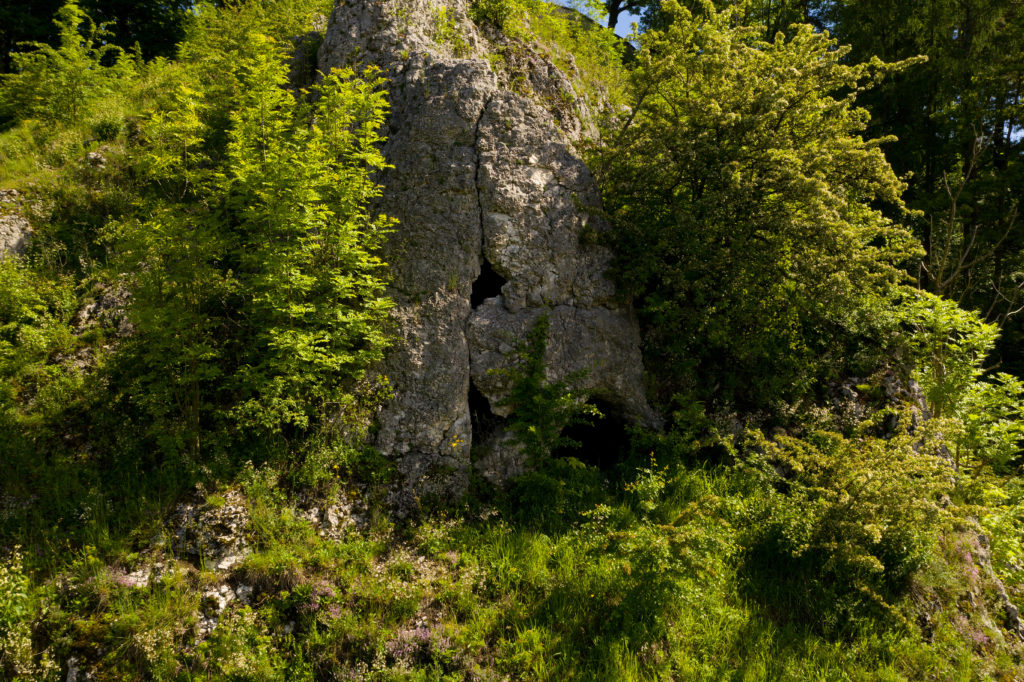 The cave is situated in the rock, on which a church is build. For this reason it has also a second name "pod Kościołem Wschodnia" Cave (direct translation: under the Church Eastern Cave)
Excavation has revealed artifacts from Neolithic, protohistoric and Middle Ages.